We know that Craven House is a favourite spot for family groups and so we have rounded up our top recommendations for child-friendly restaurants and cafes in and around Hampton Court. When you visit us this year, you'll be spoiled for choice and won't have to lift a finger in the kitchen – a true sign of a good holiday. Read on for more:
1. Pizza Express
An old favourite and just the spot for a gaggle of pizza-loving kids. Their dough-balls are beloved by little humans far and wide and their kid's menu is simple and tasty. However the best bit has to be that they are only an eight minute walk across Hampton Court bridge, from Craven House.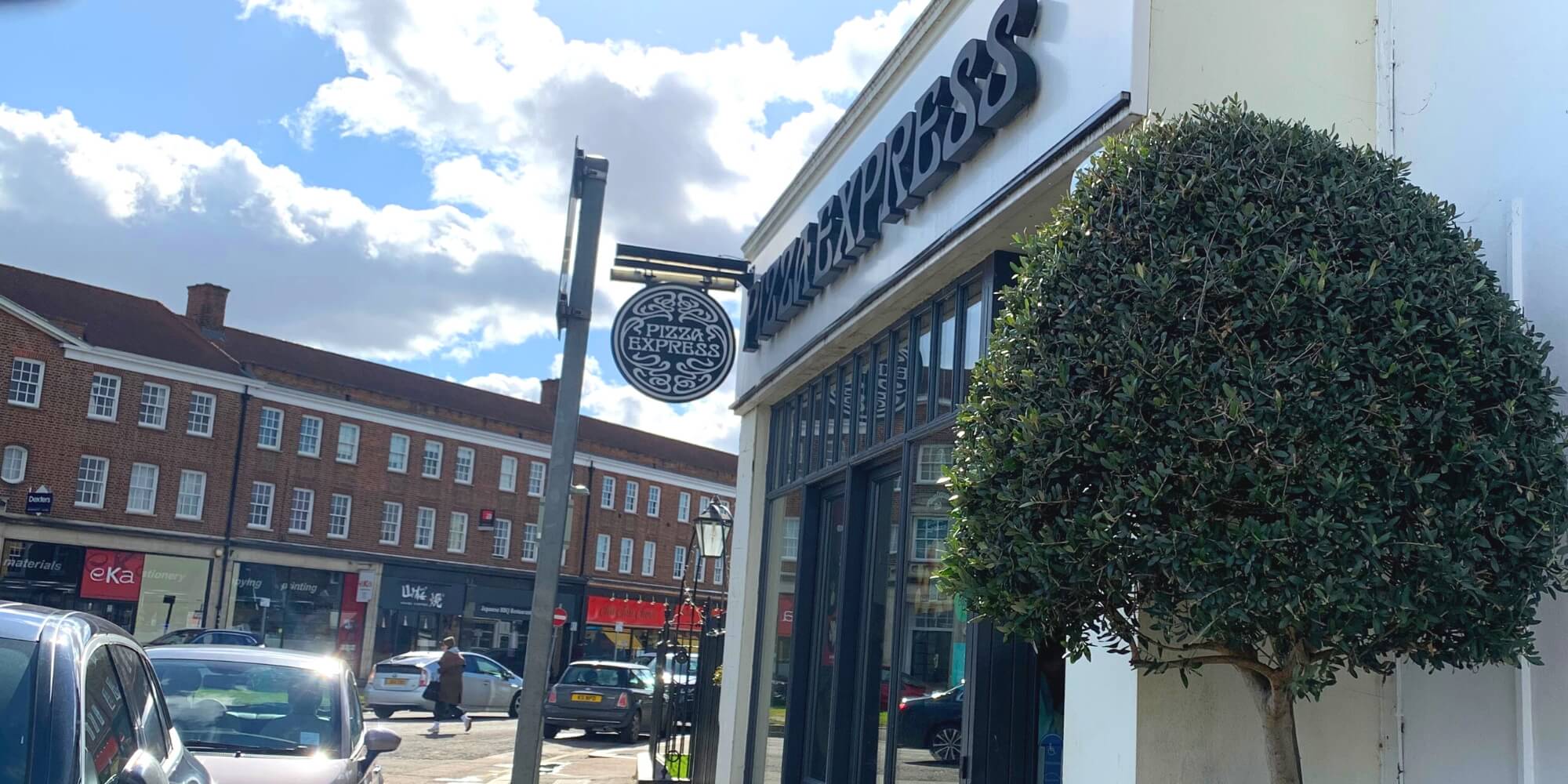 2. Miss Polly's
Perched on the riverside and nestled next to the cricket ground, this little cafe is a great choice for a snack break. It also has a playground for kids to burn off some energy, giving parents a much deserved chance to enjoy their hot drinks while they're still hot. Finally, they have loads of bike rack storage so if you're cycling along the river towpath then this is a well-kitted out spot to take a breather
3. Bill's Kingston
Another riverside wonder: Bill's Kingston. Bill's is known for its quirky decor and incredibly child-friendly restaurant menu. Plus they often have family orientated deals during school holidays and half terms so keep an eye out for those. If the weather is on your side, you can take a half-hour stroll through Bushy Park and right up to the front of the restaurant.
4. The Pheasantry Cafe, Bushy Park
Located inside the Woodland Gardens of Bushy Park you'll find firm local favourite The Pheasantry. With a tasty menu, lots of snack options and loads of tables this is a great meeting place before or after a wander through the park. The Woodland Garden is perfect for kids to run around with many a duck and squirrel on the loose and there is plenty of outside seating which is just the thing if your pups are with you too.
5. Zizzi's Hampton Court
Another walkable option – and one for the pasta lovers – is Zizzi's. With baby change facilities, a Bambini kid's menu and full accessibility for buggies this is a great spot for a family meal. Not to mention it is near the river and also just a ten minute walk home.
6. Picnic, Kingston
One for the smaller members of the crew – Picnic is a beautiful and new roleplay center and soft play in Kingston. The cafe boasts fresh, delicious food (which is not something one can often guarantee at soft plays) and the kids will have a blast in the little village. Rainy day? This is the place to come.
7. The Prince of Wales Pub, Hampton Court
This lovely pub is wedged between the little boutiques and stores opposite Hampton Court Station and a short walk across the bridge from Craven House. Their Sunday roast is well-known and well-loved and they do a kid's version too. Plus, the whole family is welcome here – dogs included!
We hope this list of child-friendly restaurants has wet your appetite for some fun dining with your family. We're looking forward to welcoming many of you to our corner of greater London over the next few months. If there is anything we can help you with, from further recommendations to making reservations please don't hesitate to get in touch.
I look forward to welcoming you to Craven House soon. Until then, stay safe and warm,