We are quite certain that London is near the top of most people's bucket lists. Streets packed full of museums, theatre shows, flagship stores, spectacular parks, royal residences and more serve as quite the drawing card for visitors. You don't often think of a big, metropolitan city being a great holiday destination for kids but we are here to tell you that London with kids is a core-memory building experience and just the spot for a family vacation. We know that visiting London with kids can seem like an overwhelming idea so we've done some of the work for you and rounded up some of our top places to stay, with a few recommended activities for while you're there. Read on for more.

South Kensington
Leafy suburbia at its best, South Kensington is home to some of the most beautiful parts of London. But most importantly, when visiting with kids, this is where you'll find all the big museums. The Natural History Museum is a day outing in itself and the Science Museum with it's interactive Wonderlabs (book in advance for this one!) and the V&A Museum are just down the road too. If your littles are, well, too little for a museum then the Princess Diana playground and memorial fountain is not too far away in pretty Hyde Park. Remember to pack a spare change of clothes for kids to change into after splashing about. Once there, you're only a stone's throw from Kensington Palace if you fancied a tour or just a cream tea in the cafe. And finally, if you have a couple of music maestros in your family then wander over to the Royal Albert Hall for one of their child-friendly shows or workshops.
Battersea
There's a lot to do around Battersea – not least visit one of the many delicious eateries in the freshly opened Battersea Power Station.
One of our all-time favourite day outings is to pop along to Battersea Zoo, which is a smaller and more manageable zoo than the London Zoo. There are loads of animals to see and lovely playgrounds to play on. Battersea Park also has a spectacular playground with four different areas for adventure play, young kids and toddlers. There is also a Go Ape here, a little putt putt course and a pizza restaurant. Further afield in the park there is also a boating lake. Once you're in Battersea you're not really far from anywhere. A short wander through the pretty streets will take you to Peggy Porschen – famed for her Instagram (and taste-bud) friendly cupcakes and beautiful shop. You're also right on the water here meaning you can hop onto one of the Thames Clippers – surely one of the top things to do in London with kids. Sail through the city, past the Tower of London and off to Greenwich, where you'll find the Cutty Sark, National Maritime Museum and the Royal Observatory – home to the Greenwich Meridian Line and the official centre of time. 
Notting Hill
If vibey cafes and independent shops is what you're after then look no further than Notting Hill. And if you've got teens then they'll be thrilled to find an Instagrammable spot around every corner. Search for treasures at Portobello Road Market every Saturday or visit at the end of August for Notting Hill Carnival.
Wimbledon
Home to the famous All England Tennis Club which hosts the Wimbledon tennis tournament annually, as well as the pretty Wimbledon Village, this is a lovely base for your time in London. There are lots of green spaces within easy access and you can even do a tour of the tennis courts. There is also the beloved Polka Theatre – where you'll find plenty of world-class theatre just for kids. If a pretty walk is what you're after then head to Cannizaro Park and take a peek into the aviary. While you're there pop into Cannizaro House hotel for a drink or snack on their terrace. Wimbledon is very well connected with both the overground going into London Waterloo and the District Line – you'll be in The City in no time.
Covent Garden
Although not top of the pops when it comes to areas to stay, if you're in London on a theatre jaunt then this could be just what you're looking for. Right on the doorstep of many of the big West End theatres as well as Covent Garden Market and all the world-class restaurants it's famous for, this is the perfect spot to stay with older kids on a cultural binge.


Hampton Court
We've saved the best for last! A visit to London is a bucket-list experience but it can be a very busy, and overwhelming time for anyone, let alone little people. Staying just outside the hustle and bustle of the city gives your family time to take it slow and enjoy every moment of your trip. And Craven House's luxury serviced apartments are the perfect stop-over for families of any size.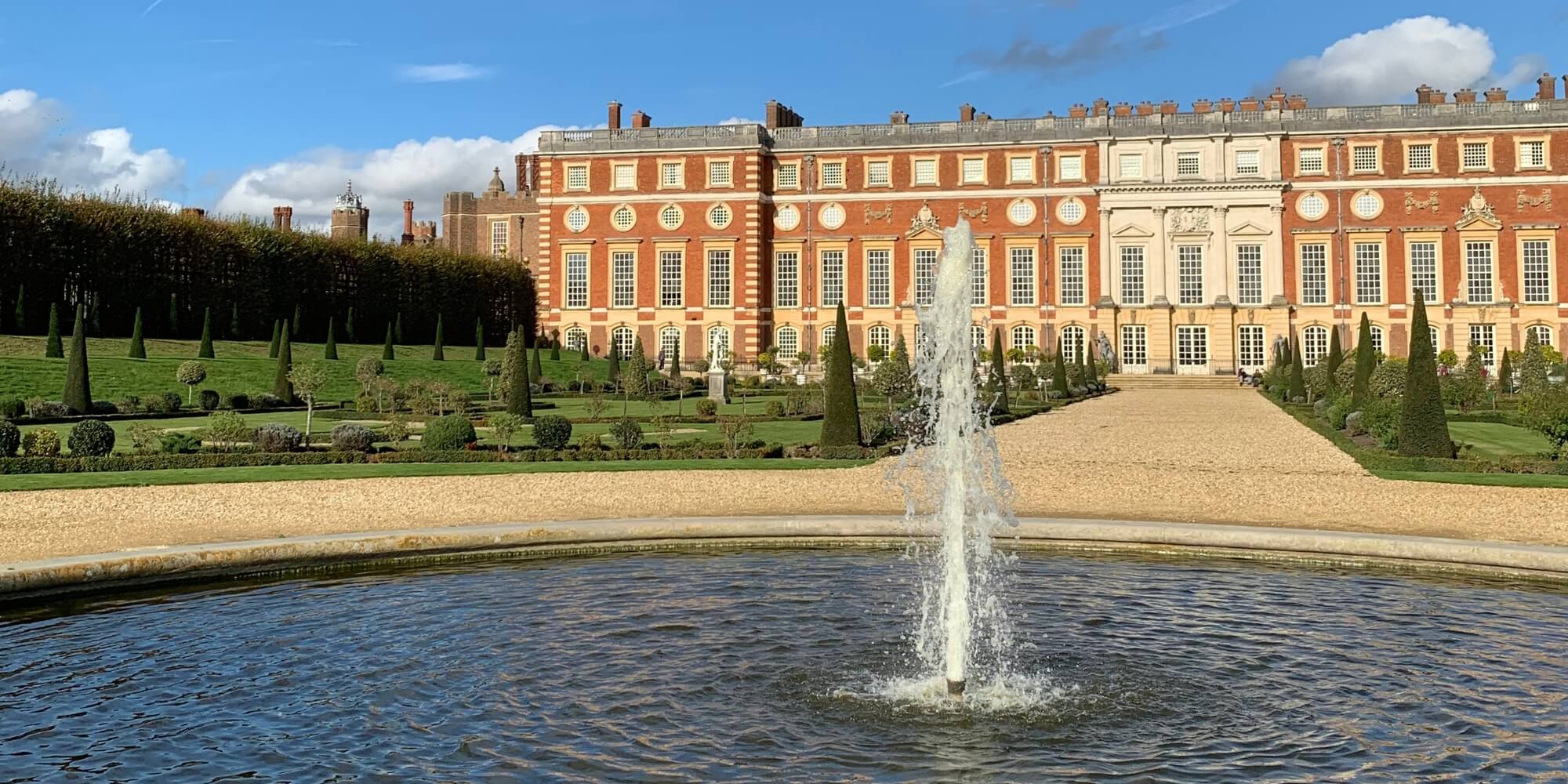 Hampton Court is a short hop on the overground into London Waterloo and from there you have the whole city at your fingertips. However, it would be remiss of us not to mention all the wonderful things we have right on our door-step in Surrey. If you've got adrenalin seekers amongst your crew then we've got options for every age and stage with Thorpe Park, Chessington and Legoland Windsor. There's also Wisley and Claremont Landscape Garden, both of which run children's trails for different seasons. If you're looking for playgrounds then the Magic Playground at Hampton Court Palace gardens or the Adventure Playground a bit further afield in Windsor Great Park check that box and more. Finally, we have to mention Hampton Court Palace itself, once the playground for the rich and royal, now open for visitors to enjoy the historical rooms and buildings and beautiful gardens every day.
Whether it's your first, or third time in the big city with kids there's always something new and exciting to see and visit. If there's anything we can do to help you as you plan to take on London with your kids please don't hesitate to reach out – we're always willing to give a little helping hand.

Until then, enjoy the change of season that October ushers in.

All the best,
Browse our Hampton Court and Claygate Serviced Apartments: